We all have that one person who's so hard to shop for – no matter how much thought you put into it, you just can't come up with something that's really gonna knock their socks off (the ones you bought for them last year). Well, friends, here's where I come in. I think I've covered about every type of hard-to-shop-for type there is. Below you should find an idea for that special someone in your life.
For the Sadist/Boxing Helena fan: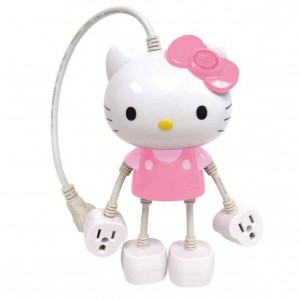 For the ambitiously lazy people in your life:
Is your friend or relative more of an ambitiously lazy jack hole? Then get them the joker version:
For the Fecal Enthusiast:
For the Living Pitcher of Beverage lover:
What's that, you say? Your friend is more of a Supportive Tiger Who Over Pronounces 'R' kind of gal, but only the top half of him? Well, duh:
For the person who always says, "I like garden gnomes, but I don't want them in my yard, I'd rather use them to wash my junk. In other news, I also like the smell of watermelon."
For the lumberjack who doesn't want to be emasculated among his lumberjack friends because he has to take a nap on a regular pillow:
I hope this has been of help to you this holiday season.
P.S. Congrats to Misty and Cindy, the winners of the 15-months-or-so anniversary giveaway from last week!